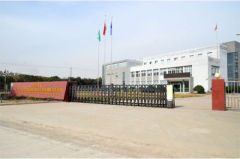 NEH INDUSTRY CO LTD. has been a good reputation enterprise in China since 2009 and focusing on CAM(Complementary and Alternative Medicine) OEM service over the past decade. We are certified as an AA- level enterprise in terms of credit and complying with contracts by the Zhejiang province government.

Our Acupressure mat, Yoga mat, Weight-hoop, and Back-support are the most competitive products with very good reputation around the world. And we are well known among the international clients for our excellent service in terms of quick response and remarkable efficiency. Over the past decade, we have been focusing on the benefit of our clients as the first priority, and continuously increasing the quality of our products and service to satisfy the dynamic demand of our clients. Actually, our value proposition is to help our clients to be more successful. So far, we have possessed 15 patents of design and invention in CAM area.

Why us?
1. We are one of the best OEM service providers in China, and well known for the very efficient supply chain management, quick response and contract spirit.

2. The client's benefits are the first priority on top of everything. We are dedicated in making our clients zero worry from placing orders till receiving the goods, and providing the most competitive prices, fastest delivery, and excellent service to reinforce client's market competency.

3. We have never broken any contracts over the past decade.